Vinegar Hill Exhibit Apr. 18, 2015. 50 Images. Tuesday July 4, 2017.


What is the lost history of Vinegar Hill? Jefferson School was never in Vinegar Hill. Isn't that wild?
The 1865 school on West Main in the Starr Hill neighborhood moved 1894 to the edge of Starr Hill (National Park Service 1985). When you focus on the details, you start to see how perspectives differ. The economic boom started at least 2 decades earlier, and justified the town becoming a city in 1888. East-west rail came 1849 and north-south connected 1863.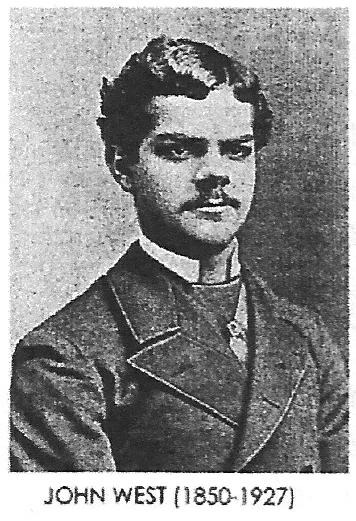 John West figures prominently in my perspective. Born into slavery, he is part of the Rise of Black Real Estate Speculators. In particular, West develops Vinegar Hill and sells parcels to other blacks. Land ownership equates to civil rights and greater wealth.
I have called this rise of black culture and black society the Golden Age of Race Relations 1865 to 1917 Lee Park. Westhaven is the 1964 displacement public housing (owners become renters) from Vinegar Hill (slaves become homeowners). So public housing can be called a reversal of John West's legacy.
Too many blacks owning property made it difficult to impose radical changes too quickly. Annexation of the white suburbs was a longterm strategy. The marker below gives the impression that no blacks served on City Council during this period, but the no-blacks era started 1924, later in Charlottesville than most places.
Today the 1873 Daughters of Zion Cemetery for "society" blacks is the most prominent relic from the Golden Age. The Facebook Group is active in sharing other relics online, like newspaper clips. The one on the left is from 1897. It mentions John West and the death of an infant son named Douglas in a July 1, 1897 letter published 2 days later in the Richmond Planet.
Where did John West live? The 2016 Blue Ribbon Report also says he lived at 313 West Main on Vinegar Hill in 1919 when he sold his parcel of McKee Block to become Jackson Park at Court Square (25 Photos). His home should be between #6 and #7 on display map below. The deed search of Mooney Oldsmobile shows West owned that property before 1888, which was later owned by Madam Marguiretta. So most likely one of the houses to the right of the car dealership was the home of John West while he owned every parcel on Vinegar Hill at some point.
The exact location is a mystery. The history is far from settled. Like the story of Hurricane Camille, the basic outline stays the same. But new details and new stories come to light every year and keep the history alive.
So too the history of John West and Alexander Garrett is very much alive today.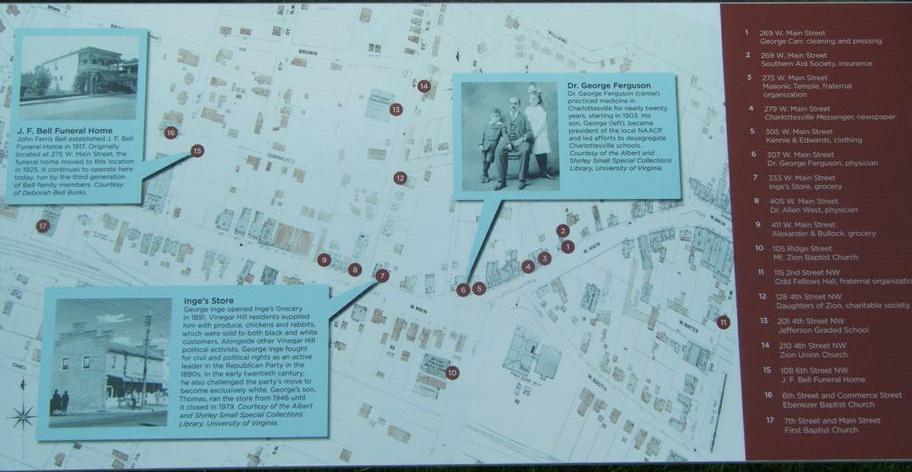 Air Conditioning Shines Light On Public Housing. Jun. 18, 2017. More timelines, photos, graphics of Urban Renewal.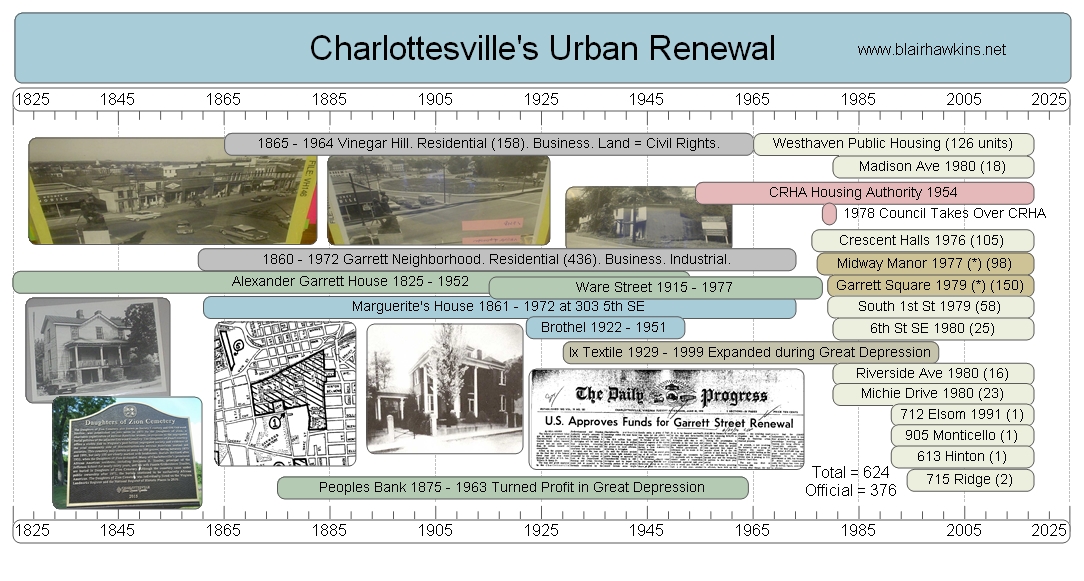 First photo shows downtown Main Street, Vinegar Hill, Water Street, the Garrett Warehouse District. Top edge middle is the L-shaped parking lot of Midway School 1893–1940, original hotel building 1828–1973. Photo taken between 1952 and 1960. I'm standing at X looking south. I pan from east to west in 2 sweeps below. For Water Street photos I walk to other side of 1988 garage.
V = Vinegar Hill.
C = Better Living
M = Marguerite's 1922–1951 obscured by trees.
W = Ware Street begins.
A = Alexander Garrett's house 1825–1952.
H = H.M. Gleason.

Second photo is Vinegar Hill. Lower right is the L-shaped parking lot of the Midway. Corresponding to top edge middle of first photo.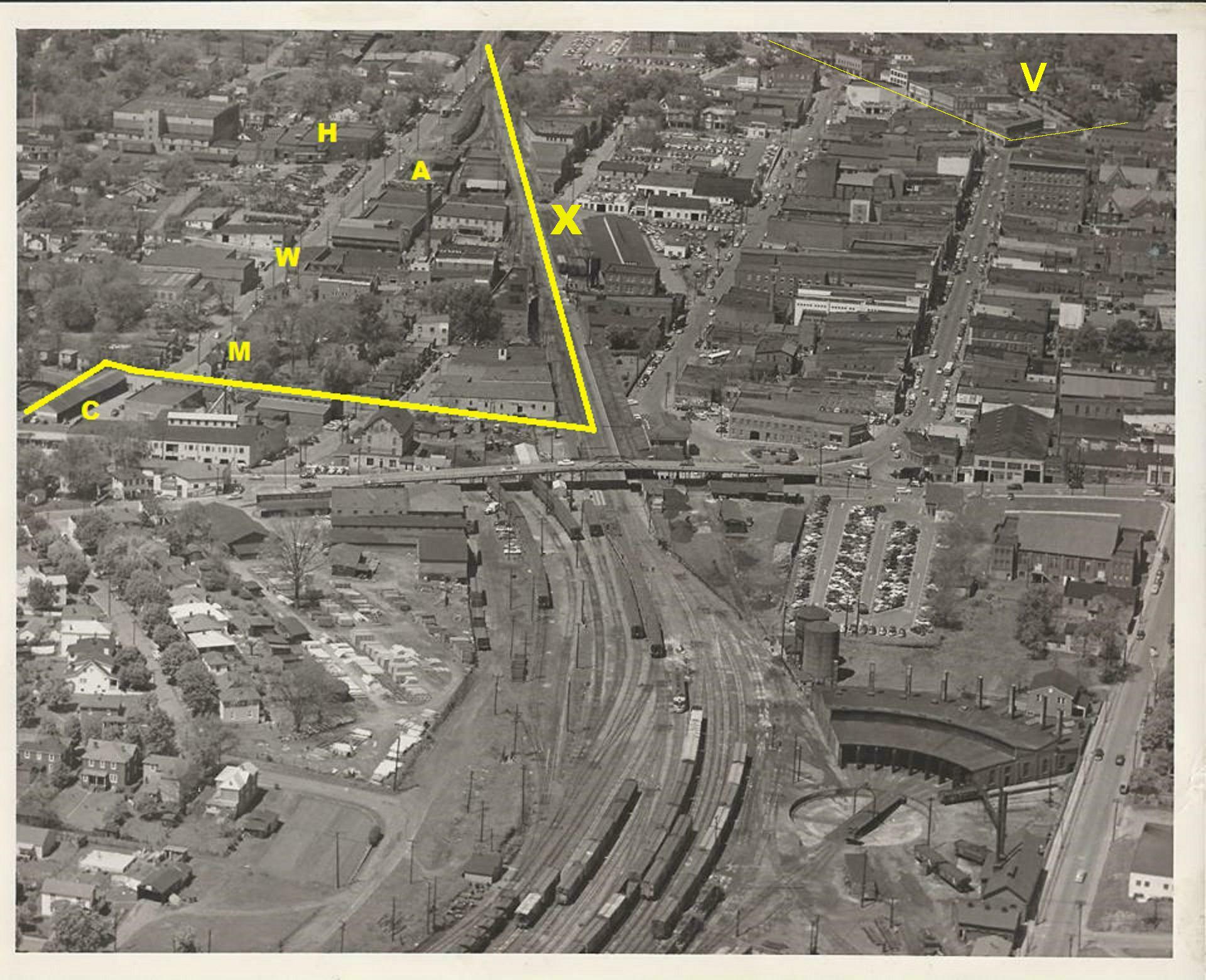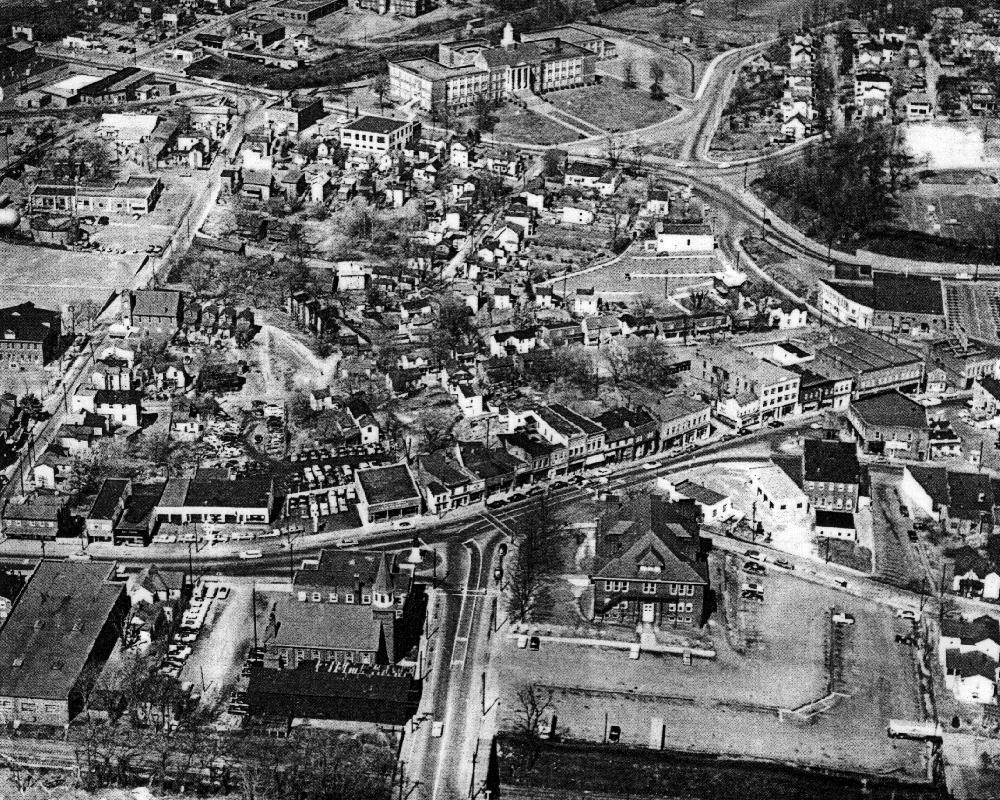 ---
2010 Update on Levy Avenue. First photo shows Avon-Levy intersection. Lower right corner is the second photo. Better Living was lower left corner across the street. The 600 block of Levy (now 405 Levy parking lot rents for $1 a year) was developed 1891 and seized 1972. It's the thumb sticking out from Garrett redevelopment zone.
---
Jan. 9, 2016 Facebook. (Lower left intersection of Avon-Levy.) Better Living is set to close retail furniture stores. The 1893 Charlottesville Lumber changed its name to Better Living (Charter Book 15 Page 86, July 20, 1968). The lumber mill survived the Garrett Street urban renewal, moving to US-29 North in 1981. But in 1972 Better Living contested and lost 4 parcels on Levy Avenue to the city's urban renewal agency, now part of a 40+ year old parking lot. The court ordered the city pay $28,500 for lots 5.6,8,9 purchased as bonds 1963-65. The original lumber mill was torn down 2010 without concern for historic character or preservation. The site now stands as another super block in the Strategic Investment Area.
---
Behind these 2 buildings was Legendary Madam Marguerite's brothel 1922–1951. The "sporting house" was built 1861 with 7 bedrooms each with its own bath. After being torn down for Garrett urban renewal, a large stash of cash was found in the rubble starting Nov. 22, 1972. First picture is 1924 Norcross Warehouse converted to apartments, and 2004 Dittmar Condominiums. Beyond are sites of Levy Ave on right and Better Living on left. In distance the little mountain is Monticello. Big mountain is Montalto or Brown's Mountain. Ridge extending to right off photo is called Carter's Mountain.
---
4th Street SE connects to Garrett Street. Farther to right is Garrett Square / Friendship Court public housing since 1979. This extension of 4th St. was called Ware Street and developed mixed-use residential 1915.
---
Luxury Gleason Condos Nov. 27, 2006. Upper left in first photo. Last photo is 1st of 19 pages in Deed Book 380 Page 567 seizure of 14.5 acres in 1976. Another photo essay in this area Jul. 2, 2009.
---
Water Street panning from west to east.

Last photo is 1924 Monticello Hotel at Court Square.
---
Tale of Two Banks. First photo shows 1914 National Bank & Trust, now Wells Fargo. It also shows the rear of Peoples Bank 1875 to 1963, this main branch 1916. Most recently Bank of America has left, making the space available for redevelopment. Peoples Bank held most mortgages in the urban renewal areas. Business model was broad customer base of small account holders. One of few banks to turn a profit during the Great Depression.
Comment on Facebook about this story.

---
Blair Hawkins | Charlottesville, Virginia | healingcharlottesville@yahoo.com | Résumé | Top