Downtown Mall Original Sin. Friday January 19, 2018. Comment.
March 18, 1974 the downtown pedestrian mall is passed by 40% of City Council. Public safety is the most common criticism of downtown Charlottesville today.
This link has timeline, photo essay, Great Central Place Fire Aug. 9, 1973.

The fire occurred Thursday evening Aug. 9, 1973 and consumed five businesses: a restaurant, Hallmark Card Shop, Carmichael Shoe Repair, Kirby's Jewelers and McCrory's variety store. The offices of WVIR-TV and WELK radio were temporarily evacuated.

The 3-alarm blaze raged from 8:25 p.m. until 12:30 a.m. with 80 firemen from 8 engine companies and 2 [ladder] companies, some overcome by smoke and heat. Flames leapt 50 feet into the sky. It was the worst fire since 1968 when a furniture store burned, according to Fire Chief Julian Taliaferro. A crowd estimated in the thousands watched the action from behind rope barricades ("Five businesses in Charlottesville destroyed by fire" (AP) Friday Aug. 10, 1973, Page 11, The Free Lance-Star, Fredericksburg, Virginia).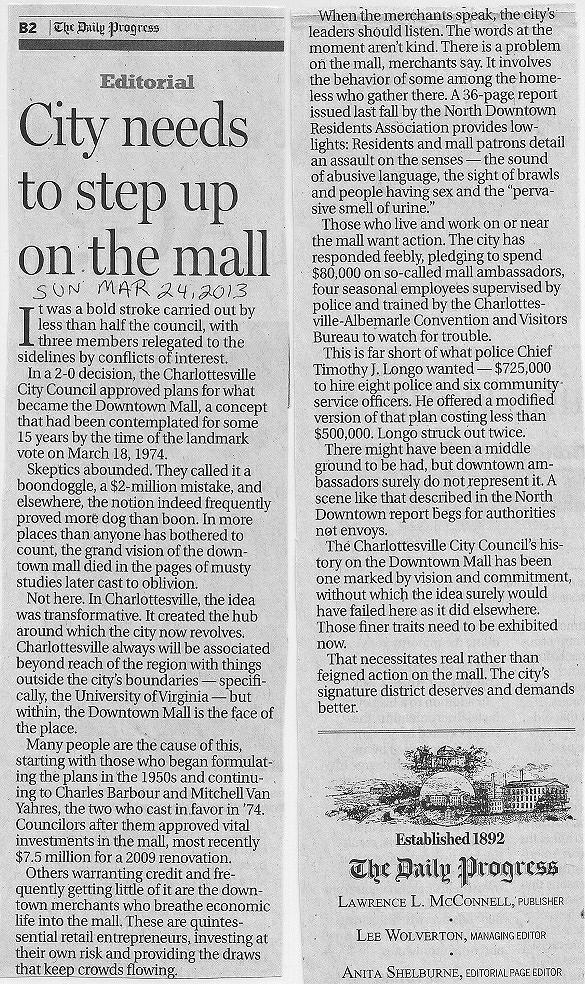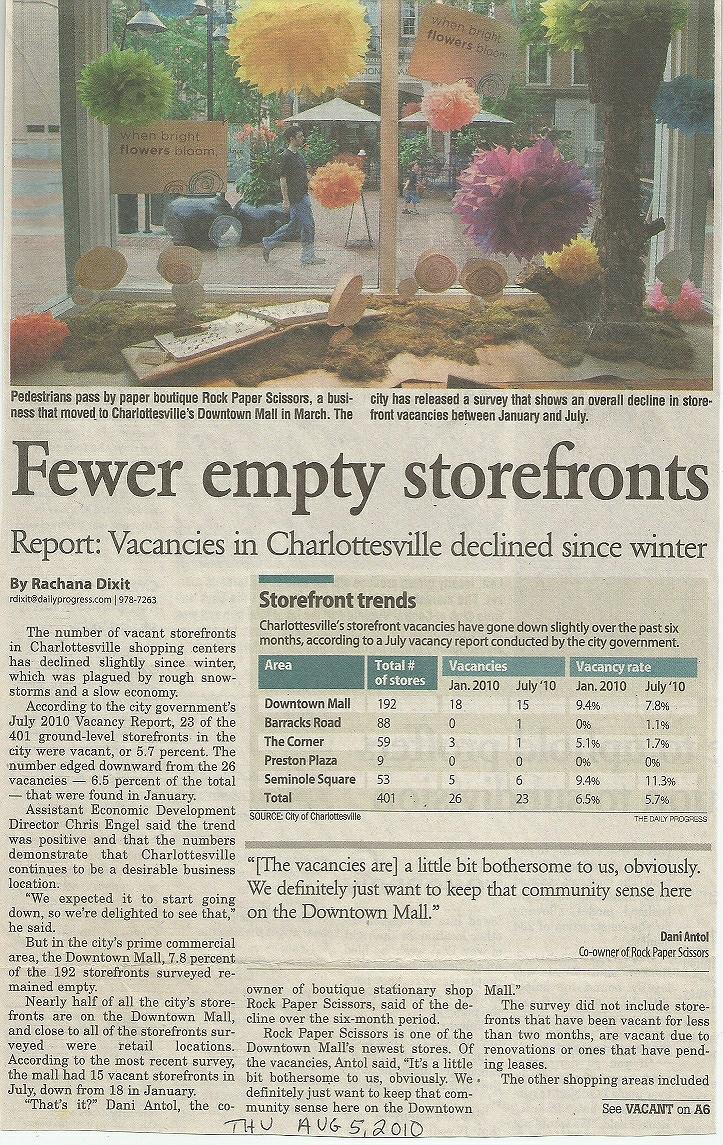 ---
Blair Hawkins | Charlottesville, Virginia | healingcharlottesville@yahoo.com | Résumé | Top

Home | Blair's Blog | Facebook | Youtube | TV10 | TV10 Archives | Weather