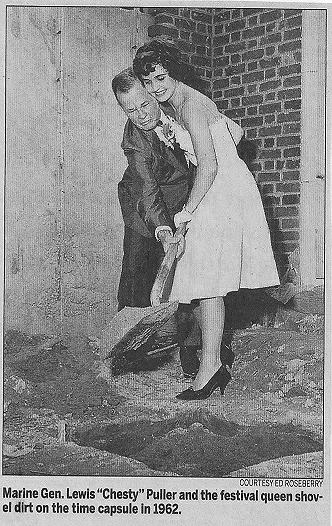 Chesty Puller Buries 1962 Time Capsule. Saturday January 20, 2018.
The most decorated Marine in American history, 3-star Lieutenant General Lewis Burwell "Chesty" Puller (Jun. 26, 1898 – Oct. 11, 1971) buries the Charlottesville time capsule in 1962, on the town's 200th anniversary, with the help of festival queen Barbra Marshal.
50 years later, nobody can locate the time capsule. This newspaper photograph gives the clues that lead to the discovery. On Sunday May 27, 2012 the capsule is opened to discover that water damage has destroyed the contents.
In the 2011 Daily Progress article, the final paragraph indicates lost history. What is special about this date? The town of Charlottesville was chartered December 23, 1762. Two-hundred-fifty years later, the ceremonies are conducted in the summer months.
Puller admired and studied Stonewall Jackson and Robert E. Lee. In 1919 Chesty is commissioned a Second Lieutenant and is downsized only 10 days later to Corporal as part of the federal budget cutbacks that lead to the Roaring '20s. In 1919 the Jackson monument is installed in Charlottesville.
In 1924 Puller is re-commissioned. That same year the Lee monument is installed in Charlottesville. In 1962 Chesty Puller officiates Charlottesville's 200th Anniversary. (Chesty Puller – Wikipedia.)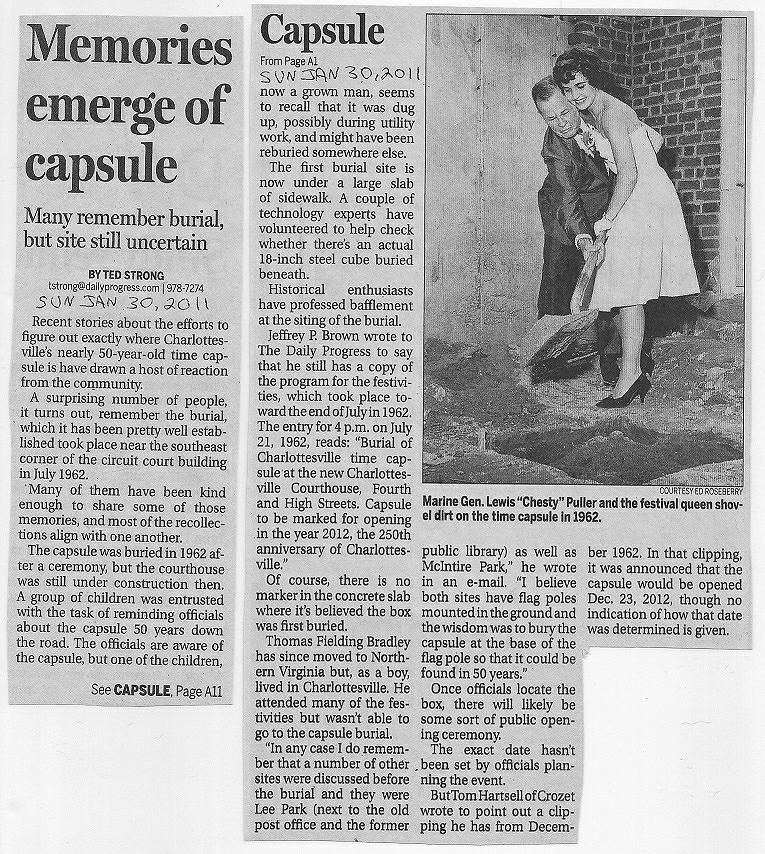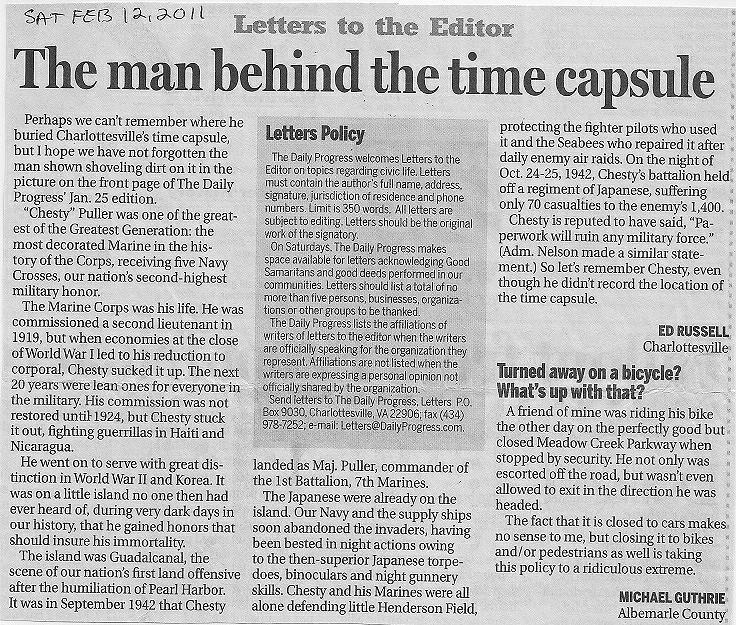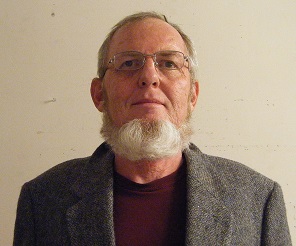 Blair Hawkins.
---
Blair Hawkins | Charlottesville, Virginia | healingcharlottesville@yahoo.com | Résumé | Top

Home | Blair's Blog | Facebook | Youtube | TV10 | TV10 Archives | Weather